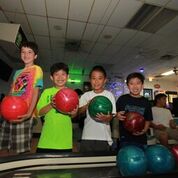 October 14, 2017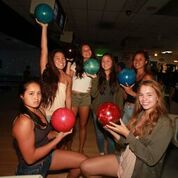 Barbers Point Bowling Center
91-1259 Saratoga Avenue
Kapolei, HI. 96707
This will be a private event and only open for those participating in the Fundraiser.
The event will be held from 1230-430pm with three bowling sessions.
Cost per team is $100 which includes a t-shirt for each team member, shoes, bowling ball and lane for 1 game.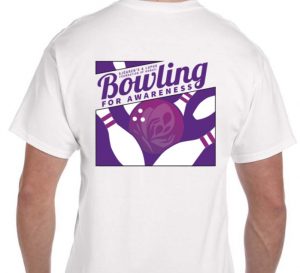 Session 1 will be 12:30-1:30pm $100 per team
Session 2 will be 1:45-2:45pm $100 per team
Session 3 will be 3:00-4:00pm $100 per team
If your team would like to bowl a second game the cost will be $50 per team for an additional session (shirt NOT included). You will need to register online for each session to ensure you are included and confirmed as one of the 16 teams in each session.
WHEN REGISTERING FOR YOUR ADDITIONAL SESSION PLEASE BE SURE TO USE THE SAME TEAM NAME AND ADD YOUR PLAYERS.
You will be able to select your session when you register. Registration on October 14 will begin at 12pm for all teams in session 1. We encourage everyone to come early, enjoy the music with our emcee and DJ Aga, take fun photos in our photo booth, have some ballon fun and get a massage. Hey, It Might Be Your Lucky Day to win some great prizes too!
We are limited to 16 teams per session so it's important to sign up your team once registration opens!
Team Captain – Please complete the information below and add your players names and shirt sizes (s,m,l,xl)
Each team will receive a bowling pin to decorate. The theme will be a blue teardrop and the foundation logo. You will receive an email about a month before the fundraiser with information for pick up date, place & time once your team is registered.
Please remember to bring your decorated bowling pin to enter the contest on October 14. The winning team will receive a prize!
Deadline for registration is October 8,2017
Check out the photos from our June 2016 Bowling For Awareness Fundraiser on the home page in the gallery
COME AND HAVE FUN…..HELP RAISE AWARENESS!
Your much needed support is vital to help raise awareness as well as provide education in Hawaii for Sjögren's syndrome and Lupus!
 Mission statement – The Sjögren's and Lupus Foundation of Hawaii will strive to meet the needs of those living with both autoimmune diseases on all islands. Our goal is to provide education, support and resources for those living with Sjögren's syndrome and Lupus as well as medical professionals, healthcare providers, families and friends. We will be working together in our communities to raise awareness to help those living with both autoimmune diseases to be healthy, happy, achieve their goals and live life to the fullest one day at a time!
 Involvement in health related community events as well as planning for future conferences are a few of our goals moving forward. Providing much needed education in our communities and literature to share with those living with Sjögren's syndrome and lupus throughout Hawaii is what we are hoping to achieve as part of our mission. Making vital connections and partnering with other foundations, organizations and projects in our communities are ongoing.
Registering a team for the Bowling For Awareness Fundraiser 2017 will help support those living with both autoimmune diseases in Hawaii as well as our physicians and health professionals! The benefits will be statewide and help make a difference in many lives every day.
Looking forward to bowling together on October 14th!
Please Register below
---