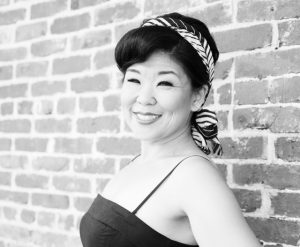 Jodie was born in Torrance, California and raised in East Honolulu, Hawaii. She graduated from Mid-Pacific Institute and got her Bachelor's Degree in Japanese and Graduate Certificate in Accounting. She has two boys Gavin and Cameron and a Volkswagen enthusiast named Alex as her husband.
She was diagnosed with cutaneous lupus in December of 2015. Being diagnosed with lupus has allowed her the opportunity to develop her creative energies in order to seek wellness through her joy for writing. She has been writing as a volunteer and freelancer since the age of 15. At the age of 43, she decided to focus on her writing and creativity. Jodie writes to share valuable knowledge, wisdom and inspiration.
She has been sharing her love of writing by providing classes and helping those living with Sjögren's syndrome and Lupus in Hawaii to live healthy.
As a member of the Advisory Council Jodie brings her wealth of knowledge, love and enthusiasm for writing as well as life experiences living with lupus to help make a difference in the lives of many every day.
Read about her journey in the Lupus Warrior section on this website.