Lupus Inspiration Foundation For Excellence
President and co-founder Jodi Norton wanted to make a difference in the lives of those most commonly affected by lupus- college students! Each year the L.I.F.E. Scholarship Committee selects students to receive the merit-based L.I.F.E. Scholarship. Selected winners demonstrate both academic excellence and involvement in their community. They have chosen to continue their education despite the hardships brought on by systemic lupus erythematosus.
Why are L.I.F.E. Scholarships so important? College degrees are more difficult for individuals with lupus to obtain—many students must delay school or reduce their course load. L.I.F.E. is the only non-profit to award scholarships to either full-time or part-time students. Today's high tuition cost coupled with the increasing medical costs for chronic diseases places even more burden on college students with lupus.
Perhaps more important than financial assistance, a L.I.F.E Scholarship is a statement of recognition – acknowledging those who have overcome great challenges, which, at times, seemed insurmountable. The support from donors makes a powerful statement that students with lupus can achieve their dreams and be successful. L.I.F.E winners are willing to share their story in order to be inspirations and role-models to all those facing adversity.
As of August 2014, L.I.F.E has provided scholarships to over 90 deserving students attending colleges and universities in 30 states plus the District of Columbia.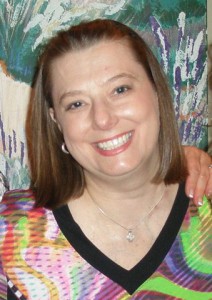 Jodi Norton, President and Co-founder of L.I.F.E., has battled lupus since her teens. Since her diagnosis, she overcame numerous challenges and fought for many successes. Jodi graduated from Columbia College in New York City with a degree in neuroscience, maintaining a 3.7 GPA while diving on the NCAA Division I diving team.
While at Columbia, Jodi's artwork went into publication and she served as a spokesperson for the New York City Lupus Gala and was named the first Exceptional People with Lupus by the Lupus Foundation of America. Jodi spent her last year of college conducting independent research in ecological health at Columbia's Biosphere II Center and was a student-researcher for Dr. Andrew Weil's Program of Integrative Medicine in Tucson, AZ. During and after college, Jodi lectured to medical students and has taken advantage of many opportunities to share her story—which is one of triumph and relentless determination to overcome the limitations of an autoimmune disease. Jodi started L.I.F.E. after undergoing an experimental bone marrow transplant in 2001 and has also battled thyroid cancer. In the year 2005 book by Richard E. Lapchick, 100 Heroes: People in Sports Who Make This a Better World, Jodi received recognition for being one of the top 100 most inspirational sports figures in America.
Please visit the L.I.F.E. Scholarship website for more information and guidelines to qualify and apply at www.lifescholarship.org. You can email Jodi at [email protected] with any questions.
L.I.F.E. is a 501(c)(3) tax exempt, public charity. Our tax ID number is 86-1035692. The Lupus Foundation of America recommends L.I.F.E as a resource for students with lupus.