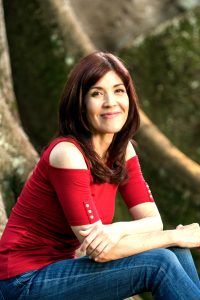 Alice Inoue is the founder and Chief Happiness Officer of Happiness University. She is an expert life guide, and author of seven nationally award-winning books, on life wisdom, self-growth and happiness. She has three columns, one in Midweek titled "A Mindful Moment," and an award-winning column in the Sunday Star-Advertiser called "Go Ask Alice," that offers pertinent life guidance, as well as "Positively Young With Alice." Through Happiness U, she helps both companies and individuals develop positive mindsets in order to live more inspired in both their professional and private lives. Please visit yourhappinessu.com to learn more about Alice Inoue.
Come and join us on May 5 and you will have the opportunity to win a beautiful gift basket from Down To Earth as well as (2) FREE one month certificates (worth $267 each) to Egan's Bootcamp! 
We hope to see you at the conference! For more information and to register please visit the top of the homepage at slfhawaii.org

Please be sure to LIKE the Sjögren's and Lupus Foundation of Hawaii on Facebook and FOLLOW us on Instagram @slfhawaii!