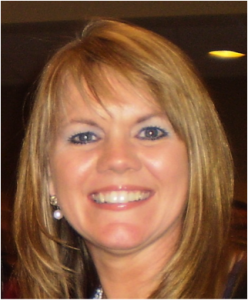 Secretary, Board of Directors
Jolene Kageyama serves as the Administrator of Hale Ola Kino, a 32-bed skilled nursing community situated in the building of One Kalakaua Senior Living.  She received her Bachelor's degree in Food Science and Human Nutrition Management at the University of Hawaii before packing up 4 suitcases and $3,000 to move from Michigan to Hawaii to attend the university. Jolene has over 18 years of experience in Hawaii's healthcare industry, beginning as Hale Ola Kino's human resources director and later receiving her administrator's license in 2007. She also served on the Executive Committee and is a past Board Member of the Hawaii Long Term Care Association, now unified with Healthcare Association of Hawaii. As an avid Seahawks fan, she enjoys the occasional quick trips to Seattle with her husband to join with The Other 12s. Go Hawks! She has 3 grown children, the youngest attending the University of Hawaii at Manoa. When she's not working to better the lives of our kupuna, she reads a lot about the autoimmune diseases, lupus and Sjögren's to discover how food choices and exercise play a key role in enhancing the quality of life for people living with these diseases. Living a 95% plant-based regime, she has enjoyed discovering new recipes to support this endeavor all while pairing them with a good bottle of wine. After receiving a black belt in taekwondo, she now finds joy and peace in daily yoga and morning walks with her new puppy, Blitzie (of course, named after the Seahawks mascot, Blitz).
She is a valuable member of the advisory council for the Sjögren's and Lupus Foundation of Hawaii sharing her life experiences to help those living with Sjögren's.