Yield: 10 servings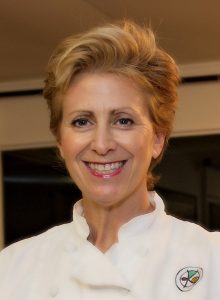 | | | |
| --- | --- | --- |
| 1 | lb | pancetta, chopped |
| 1 | pc | bay leaf |
| 2 | cloves | garlic |
| 12 | c | water |
| 1/2 | tsp | dried oregano |
| 1/4 | tsp | dried chili flakes |
| 1/2 | c | onion, large dice |
| 1/2 | c | carrot, large dice |
| 1/2 | c | tomato paste |
| 1 | c | canned tomato, diced |
| 1 1/2 | c | canned kidney beans, with liquid |
| 1/4 | c | dried elbow macaroni pasta, uncooled |
| 4 | oz | smoked cheese |
In a sauce pot, over medium high heat, sauté the pancetta until it is lightly browned. Add the bay leaf, garlic, oregano and dried chili flakes and stir to combine the ingredients. Cook for about two minutes then add the onion and carrots. Cook for another three minutes then add the tomato paste. Mix the ingredients, making sure they are combined well.
Add the water and bring to a boil over high heat.
Reduce to medium heat and simmer for 10 minutes. Add the diced tomato and macaroni pasta and simmer until the pasta is cooked: about 8 to 10 minutes.
When ready to serve; spoon soup into bowls. Top with smoked cheese.