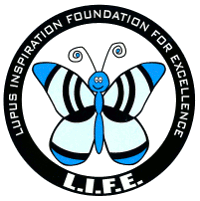 It has been almost a year since I applied to the Lupus Inspiration Foundation for Excellence scholarship, and it was definitely one of the best decisions I've made! After receiving a very generous scholarship from the Sjögren's and Lupus Foundation of Hawaii, I was able to provide my parents with some financial help in supporting my dreams of becoming a physician. It was an amazing feeling to be able to receive recognition, support, and be truly inspired by the individuals who came together to give me this opportunity.
Toward the end of my fall semester 2015, I had the opportunity to meet with the woman who I have to thank for my scholarship, the Sjögren's and Lupus Foundation of Hawaii and so much more, Melaca Cannella. She and I had the opportunity to meet and learn more about each other and what her foundation was all about. It was a great meeting and I was amazed to find out how much is happening around the world in terms of raising awareness! She assured me that I'm not alone and I never have to worry about thinking that ever again because there are so many people out there who are living with both autoimmune diseases. Melaca then invited me to join the Advisory Council, stating that my experience living with lupus would provide the council with important information and perspective.
I have decided that I don't like the term "story" when talking about my experience with lupus. I prefer the term "journey" which encompasses the fact that everyone is different.
After writing about my journey and first blog for SLFH, I received an enormous amount of support from a variety of people, many of whom I don't even know. I made a connection on Facebook and we have been able to share our journey's as well as stay in contact. This was the first time I had met someone who has been living with Lupus like me! Words can't describe how meaningful this experience was for me.
I recently completed my sophomore year of college at Hawai'i Pacific University. I am looking forward to having fun this summer not studying and working. I'm anxiously waiting to see if I will be selected for a summer internship program with Hawai'i Pacific Health. This internship will allow me to gain first-hand experience in the healthcare industry while providing me with the opportunity to create relationships with healthcare professionals.
I am definitely looking forward to gaining experience this summer that will help me to learn and grow and move forward in life!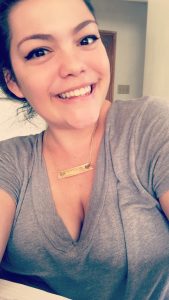 Please remember everyone's body is different and unique. Always discuss any areas of concern about your autoimmune disease with your doctor.